Next Generation Endpoint Security
Traditional AntiVirus solutions no longer keep up with modern threats and vulnerabilities. They are reactive, waiting for an known pattern to occur before blocking. Typical examples where AV does not work is ransomware like ex. CryptoLocker, Zepto, Locky, etc. AV solutions are also rely on signature updates and perform scanning of files requring processing power, menory and time.

Next Generation Endpoint Security

Palo Alto Networks developed Traps™ as a result of today's antivirus vendors no longer providing protection. Traps™ advanced endpoint protection stops threats on the endpoint and coordinates enforcement with cloud and network security to prevent successful cyberattacks.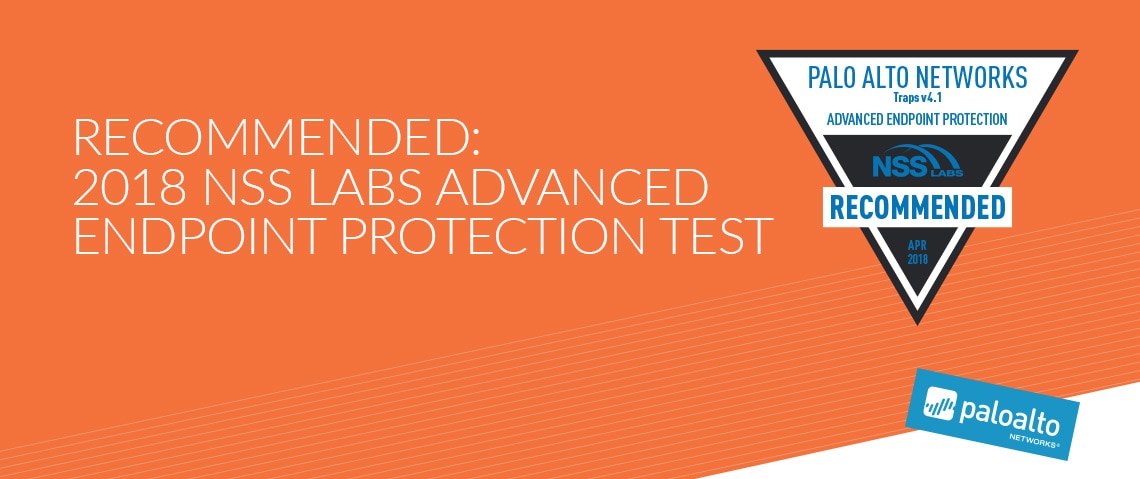 In the new 2018 Advanced Endpoint Protection Test Report from NSS Labs, Traps received a Recommended rating – the highest rating NSS Labs offers. NSS Labs tested a variety of advanced endpoint protection products against a variety of malware, exploits, blended threats and evasions. Traps blocked 100% of evasions and exploits with zero false positives. These results – and the recommendation – validate the power of Traps and its prevention-first approach.
UNDER ATTACK?
The Netsecurity Incident Response Team gives you the expertise and help you need to quickly establish normal business operations at a security event.
Public PGP-key
QUICK FACTS
Founded 2009
Core focus IT-security
Norwegian Owned by Agder Energy Venture and employees
50 employees Oslo, Stavanger, Kristiansand, Grimstad, Bergen